Watercourse restoration and redesign - 120m long watercourse (in parts, probably by Percy Cane) in a Jekyll garden.
An exciting project to restore this watercourse to its former glory. We used the superb rock already on site and removed all of the decayed concrete structures that formed the pools and ponds in this important garden. This gallery shows several before and after images.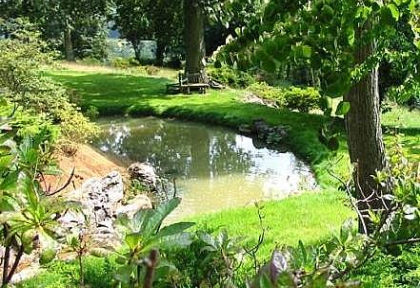 The new bottom pond on the day the whole system was first run - hence the coloured water. The works were lengthy; the grass had grown in around the pond after we had remade it.