Restoration of an overgrown, leaking pond in clay soil
Designed and made by Naiad Pond Services - Working with water since 1980
A series of images illustrating the restoration of this neglected pond, its water control structures and rims.
This is the pond before we started.
This pond is a natural clay based pond with occasional inflow runoff water.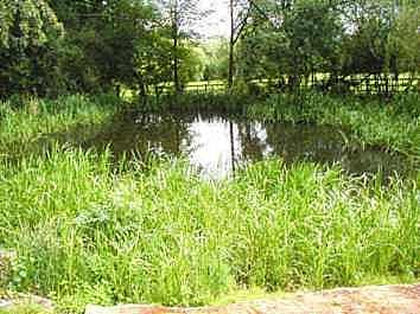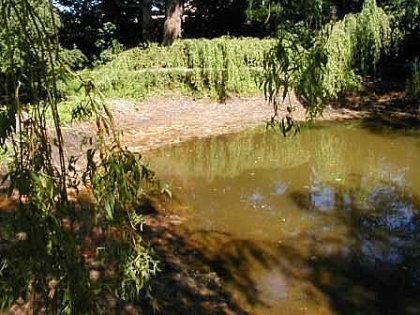 Step one
The first step in the restoration process was to pump the pond down, remove the overgrowth at the margins and pump out silt from the base.


Making a ....
Creating a level lawn rim of green oak planking. Note the ugly inflow pipe in the top right hand corner of the picture.


New bank
Green oak lawn rim installed and a brick headwall built to "house" the inflow pipe.


---
And jetty
During the restoration works we built this 7.0 metre long green oak jetty.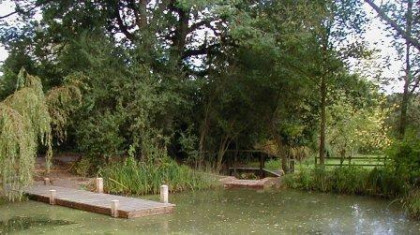 And outflow
The pond was leaking at the outflow control, so having repaired the leak, we built the water level control structure (at the back of the pond in this image).


There!
The finished restoration. Still waiting for rainfall to flush the pond!


NAIAD POND SERVICES - Working with water in Surrey, West Sussex and Hampshire since 1980
Established in 1980 and working exclusively in the grounds and gardens of private clients on natural and man-made ponds, lakes, water gardens, streams, water features and attendant landscapes, we relish all aspects of Water Gardening.
---
Nationwide Consultancy
Tap into our specialist expertise for any (or all) of your pond, lake or water garden project by using us as

Designers or Consultants