Pond design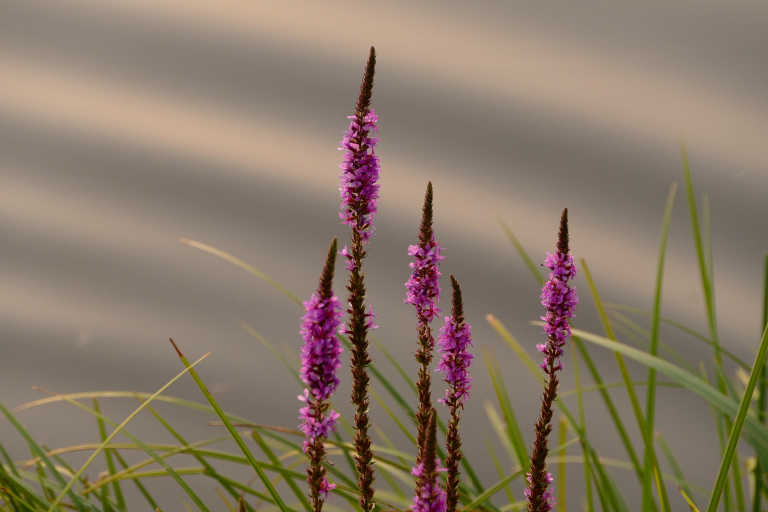 We design ponds in Surrey, West Sussex and Hampshire
Naiad Pond Services - Working with water since 1980
If a pond is going to sit well in the landscape and its surroundings, it must be made in such a way that the transition from ground to water is, at the very least, elegant. The form and scale of the feature ought to blend into, or make a striking contrast with the "gardenscape". It must add interest, otherwise what is the point? This is where the pond designer enters stage left! The single most important area to concentrate on when designing a pond is the rim. When all is said and done, the bit between the rims is just water. That having been said, water quality and the qualities of water will also inform the design and construction methodologies. Reflections, rainfall and enhancements (fountain, filtration, jetty etc.) being of importance as well as the ecosystem the pond is being created to support.
The style or type of pond being considered informs the design. The concomitant constructional methodologies will, to a certain extent, determine the materials chosen for the scheme (does the egg come before the chicken?). As one might expect, careful planning at the design stage, allied to talent, practical experience and informed imagination, plays an important role in creating an interesting design.
There are two basic rules for designing with water. They are often, and rather surprisingly, ignored. We make no apologies for stating the obvious. So here they are:
Water sits completely level when at rest - not nearly level, not almost level, but absolutely level.
If water can flow downhill, it will.
Our pond design and pond consultancy services are available nationwide.
Pond Design and build
We design ponds for private clients and have done so since 1980. We make an initial site visit and provide quotations without charge within our pond design-and-build area of operation (Surrey, West Sussex and Hampshire). If you have a pond design project in mind, please do not hesitate to contact us to discuss your requirements. We are always delighted to make our design service available to those who are choosing a DIY approach to their project as well as those who want to employ a local contractor and to garden designers, landscape architects and landscapers.
Pond design commissions - nationwide
We could wax lyrical about the numerous ponds we have designed in our forty years of experience. But, we won't. Instead, let us tell you that we take pride in our skill at picking up on, and improving, your vision to produce a unique design suited both to you and to your garden. Whatever type or style of pond you are contemplating commissioning, draw on our experience to inform your pond project. Our pond design service encompasses the full panoply of design related matters for you, your garden designer or your contractor. Our pond design and consultancy services are available nationwide to advise on, and specify for, construction, repair and restoration, maintenance and planting in ponds, lakes, large ponds and water gardens.
Pond design fees:
Pond design
Pond design-and-build
For forty years we have designed and built all types of pond in the gardens and grounds of private clients in Surrey, West Sussex and Hampshire. Within this area, our normal area of operation, we make an initial site visit and provide firm quotations without charge.
After our free initial site visit and appraisal of the project, an agreed fee may be charged for the design element of the proposed pond design-and-build works. The fee scale and indeed whether there is a fee at all, depends on the complexity and nature of the scheme. Our design and build service guarantees that any design fee charged is reimbursed in full should we be contracted to undertake the works.
Nationwide:
Design-only commissions and design consultancy
Design-only commissions and design consultancies are undertaken for a set and agreed fee for both the initial site visit and (after appraisal of the proposed works) for subsequent designs and site visits. We are happy to have as much, or as little, involvement as you desire as the project progresses.
---