Silt pumping and aquatic weed control
By Naiad Pond Services - Working with water since 1980
Gallery showing the results of using our silt pumping machinery which is designed to access difficult to get at and delicate garden sites.
One big advantage - the silt is moved by pipe, not wheeled or tracked vehicles.
A large and shallow pond pumped clear of silt. The clay base is just visible in parts of this image.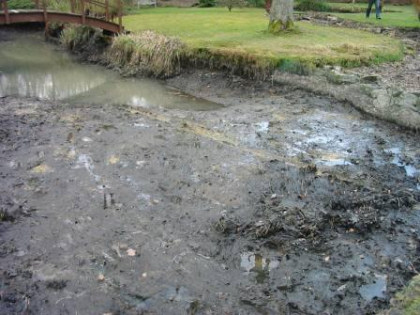 Dirty work
The business end (and the nasty bit) of silt pumping. It is not necessary to dewater the pond to pump out the silt but where possible, it makes the job quicker.


Wet work
Silt being pumped from a shallow lake with water retained during the operation.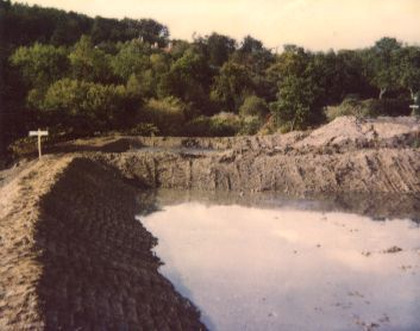 Hard work
Pumping the silt from the pond is usually easier than dealing with it once it is removed. Here, bunds have been created to retain the silt until it dries out and can be handled by machinery.


---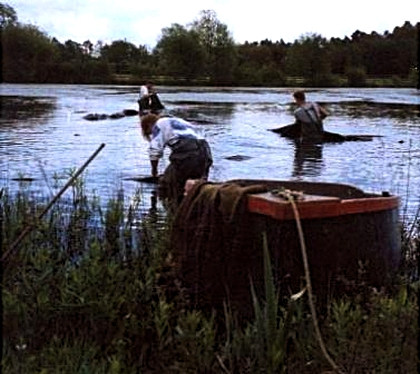 Heavy work
Weed suppressing polythene sheeting is being removed from a very large pond.


Weedy work
Having removed aquatic weed by hand, a black polythene sheet, which will be weighted down onto the bottom of the pond, is being introduced to the pond to shade out and limit regrowth for a season.


More dirty work
We clean out smaller ponds too. (Usually by hand.)


NAIAD POND SERVICES - Working with water in Surrey, West Sussex and Hampshire since 1980
Established in 1980 and working exclusively in the grounds and gardens of private clients on natural and man-made ponds, lakes, water gardens, streams, water features and attendant landscapes, we relish all aspects of Water Gardening.
---
Nationwide Consultancy
Tap into our specialist expertise for any (or all) of your pond, lake or water garden project by using us as

Designers or Consultants