Water gardens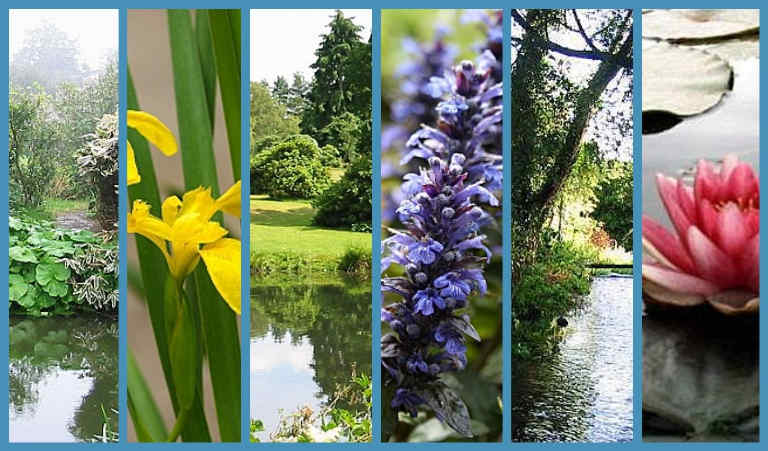 Naiad Pond Services - Working with water since 1980
Water garden construction (man-made and natural)
Water gardens are more than the sum of their parts - waterfall, fountain, pools, ponds, watercourse and so on. A water garden is a whimsical place of magic, dreams, reflection, sound, subtlety, light, plants, more plants, stimulation, relaxation and contemplation.
We have designed and built water gardens for private clients in Surrey, West Sussex and Hampshire since 1980.
Water garden construction Water garden design Water garden repair Water garden maintenance Water garden planting Water garden consultancy
A water garden must be sited well to avoid a "plonked on the landscape" look and made with materials that compliment and enhance their surroundings rather than those that stand out like a sore thumb. One of the keys to creating a convincing natural looking water garden is to ensure that the construction methods are not evident. It is not a cheap exercise to do well and, in our opinion, it really isn't worth doing otherwise.
Our construction teams build, restore, repair, plant and maintain water gardens in Surrey, West Sussex and Hampshire. Our water garden design and water garden consultancy services are available to inform part or all of any water garden project both locally and nationwide.
Water garden consultancy Water garden design
A water garden is simply a coherent and aesthetic combination of a selection of the constituent elements described in these pages, all sensitively designed and built to integrate into the existing landscape whilst, at the same time, creating a distinctive garden space with water as its predominant theme.
---